I thought you might be interested in an update on the things we are working on.
So this post is the first of a couple and it is all about new styles of our low carb pasta Impastable.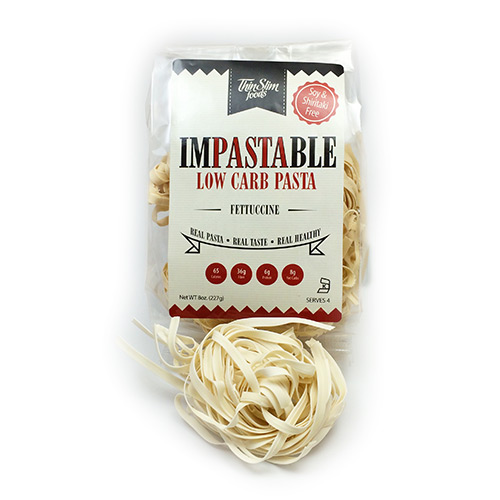 Impastable has been a HUGE hit since it is soy and shirataki free, and only 65 calories, 8g net carbs, and 1 Smart Point.
As such, we have been working hard to figure out new shapes. Here is the first:
Check out that spiffy label – hay hay!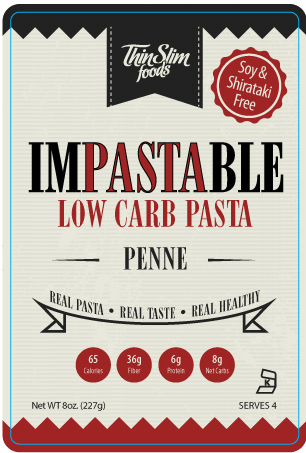 Based on current progress, we might have some low carb pasta in PENNE available in a couple weeks and then elbows a little after that.
The biggest benefit of these other styles is they will be much less prone to breakage during shipping and of course they provide variety.
Let us know what you think. Are you excited to hear about a Penne option?