Hey Thinslim Foods Fans,
We've got some awesome updates for you from ThinSlimFoods.com, which we will be sharing via email over the next couple days.
First, and most important to those of you who have never tried our products, but always wanted to give them a shot…
We have created a Sampler Pack that includes one square, one muffin, one brownie, one glazed cookie, one regular cookie, and one loaf of bread.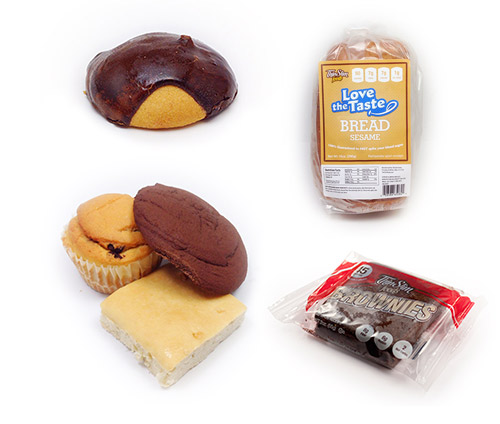 Even more important, the product page for the Sampler Pack currently includes the limited time code to grab 50% off on the Sampler Pack portion of your entire order and 50% off your shipping.
This code will work one time for ALL customers!
That means even if you aren't a first time buyer you can still use this code to grab a sampler pack at 50% off and to get 50% off your shipping even if you order other items as well.
Don't let this opportunity pass you by. We wanted to give people a chance to finally try our products, but we aren't sure how long we can offer this since it is costing us a ton of money to offer such an enormous discount.
Talk soon,
Andrew
P.S. If you have been waiting on the Love-Your-Waist 60 calorie, 2g net carb bagels, they are now back in stock!
Enter your email to get 25% off of our Sampler Pack today
Stick to your diet while you indulge and save
Sampler Pack Includes:
Almond Square - Blueberry Muffin - Brownie
 Caramel Cookie - Impastable - Dressing - Cloud Cake
Biscuits - Love-the-Taste Plain Bread